Would you believe that custom jigsaw puzzles can get you one step closer to a calm and focused mind?

The ability to calm the mind and focus on one thing is a truly rare commodity these days.

Some periods in our lives are easier, others we swim through with complete ease and we don't even notice what's going on around us. Other days can have such a turbulent effect on us that we can't even feel the simplicity of being and enjoy the little things because the surrounding world is stronger and its energy does not allow us to disengage.

So how to turn off and stop the mind to regain its energy?

A great mind break is also rummaging through the photos with all those great memories. The feelings of a given moment also emerge with the picture.

Photo jigsaw puzzles grabbed our hearts and helped us on one of those days...

In a constant carousel of thoughts that swirled in my head like tornadoes, which I could even physically feel, I started to clear all the clutter thinking this would help.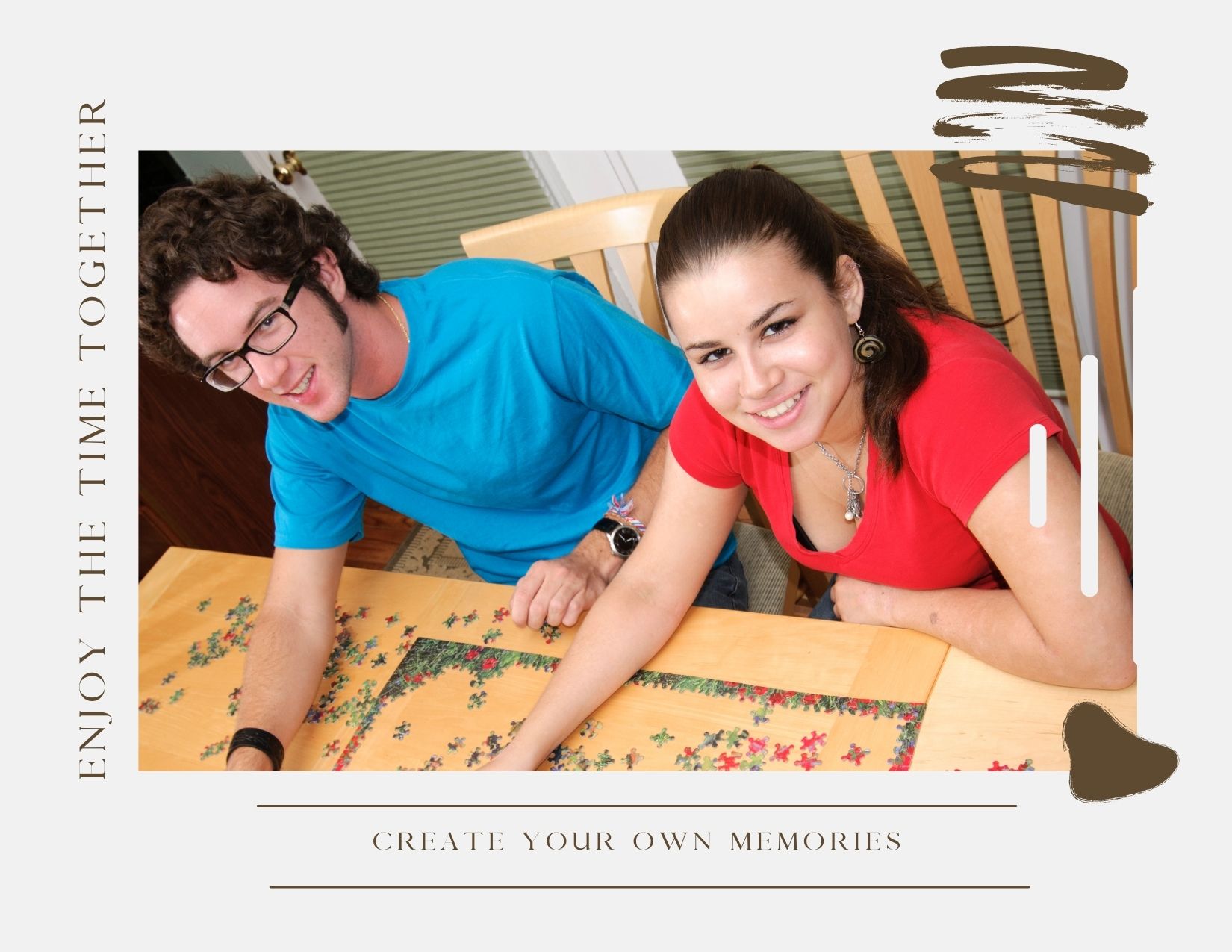 I discovered a dusted box of jigsaw puzzles from my photo in a drawer, that I gave to my boyfriend, just for fun, a few years ago. The rediscovered gift caused me so much joy and fun that I would never dreamt of.

We sat down together and started putting our trip from Ireland together again, in our memories and on photo jigsaws as well, the moment of all the freedom, the possibility to travel, and the fresh Irish air.

All the immense memories came back. Two hours passed and we laughed as we were talking about all the stuff that happened on the trip, one did not even realize and we completed a photo puzzle of 1,000 pieces.

Consequently, all the negativity that was attacking us suddenly disappeared. The custom puzzles were the activity that truly helped us turn off the spiral of thoughts completely. The only focus at the time was to find the piece that would fit. Mindfulness is the word that describes the activity, your conscious attention to the task feels like meditation.

Mind cleared, time for another memory and fresh photo puzzle.....